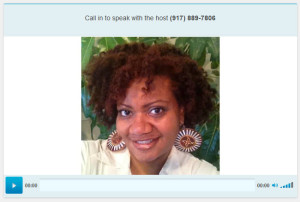 Join me this Sunday, June 1, 2014 from 6:00 PM to 7:00 PM ET (5 PM CT, 4 PM MT, 3 PM PT) — I'll be the featured guest on Tonya Parker's "Mind, Body, Soul Food" online radio show. It's going to be a blast!
Call in live with your questions! I'm doing instant mini readings and taking questions and comments live on the air.
To listen live (or hear the recording afterwards), tune in to http://www.blogtalkradio.com/tonyaparker/2014/06/01/mbsfood-jazz-up-your-june-with-jamila-white
To participate in the show, call 917-889-7806.