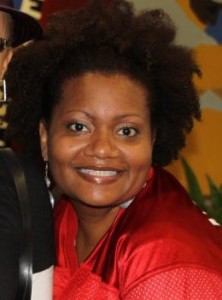 What if you had information (and inspiration!) that could help you get unstuck and clarify the path to get you closer to the life you dream of?  Is there a particular area of your life concerning you— money, love, career, health, family, relationships, business, pets—or something else? During a reading, we'll expore your hidden talents, gifts and opportunities—as well as hidden obstacles and blocks—and solutions to overcome them. My sessions aren't about doom and gloom — my style is engaging, uplifting, and fun!
My philosophy is one of empowerment: it's your life, your divine purpose, and your choices — my goal is to share insights that help you clarify your own path to joy and fulfillment, and to help you recognize and develop your own gift of intuition.
I've been called to help people by providing messages from Spirit — my spirit guides and yours — to help you reach your fullest potential, and to experience all the joy life has to offer.
Let's Connect!
Wherever you are in the world, I am at your service. I offer sessions via Skype video and telephone. Coming soon: in-person consultations in New Orleans! Not in the U.S.? No problem! My clients are all over the world — London, Nairobi, Kuwait, Mexico, South Africa, Jamaica, Switzerland, and others — and we can connect via Skype or telephone.


---
VIDEO: Psychic Intuitive Jamila White Interview in Happiness + Wellbeing Magazine
I'm super excited to be featured in Happiness + Wellbeing magazine, where I'm interviewed by my friend and client Brittney Hiller. In this fun 23-minute video, we dish about my pregnancy-predicting fish dreams, what happened that time a guy's dead grandfather's spirit showed up while we were on a date (!), weed-smoking guardian angels, and more. Check it out:
Happiness + Wellbeing is a very cool publication, and the January issue is 107 pages chock full of… [Read More…]