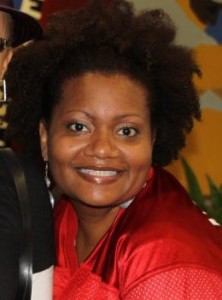 What if you had information (and inspiration!) that could help you get unstuck and clarify the path to get you closer to the life you dream of?  Is there a particular area of your life concerning you— money, love, career, health, family, relationships, business, pets—or something else? During a reading, we'll expore your hidden talents, gifts and opportunities—as well as hidden obstacles and blocks—and solutions to overcome them. My sessions aren't about doom and gloom — my style is engaging, uplifting, and fun!
My philosophy is one of empowerment: it's your life, your divine purpose, and your choices — my goal is to share insights that help you clarify your own path to joy and fulfillment, and to help you recognize and develop your own gift of intuition.
I've been called to help people by providing messages from Spirit — my spirit guides and yours — to help you reach your fullest potential, and to experience all the joy life has to offer.
Let's Connect!
Wherever you are in the world, I am at your service. I offer in-person consultations in the Washington, D.C. area, as well as Skype/Google video and telephone sessions. Not in the U.S.? No problem! My clients are all over the world — London, Nairobi, Kuwait and we can connect via Skype or telephone.
---
"Manifesting & Mimosas"Vision Board Workshop & Brunch – Jan. 1, 2015 – Bowie, Md.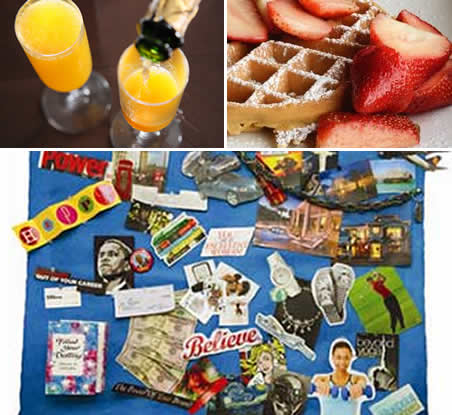 Thursday, January 1, 2015
1 p.m. – 4:30 p.m.
Bowie, Maryland
(Washington, D.C. Metro Area)

Spaces are very limited; Reserve Your Space Now!
New Year's Day is always a great time for setting intentions and goals for what you'd like to manifest for yourself in the coming year. Start 2015 off right by focusing your intention on creating the life you want to live!
One of the most effective tools for manifesting, or bringing your desires to life, is a vision board.
I invite you to join me for a fun, creative (and yummy) workshop and brunch with like-minded folks who are manifesting BIG THINGS for 2015!
If you're ready to amaze yourself and watch your "wishes" become "manifestations," a vision board is for you!
Registration includes:
Yummy brunch buffet* featuring a waffle bar and much more
Delicious bottomless mimosas (with or without alcohol – your choice)
Hands-on vision board workshop
Vision board supplies and materials
 ==> Get Details or Register Now <==