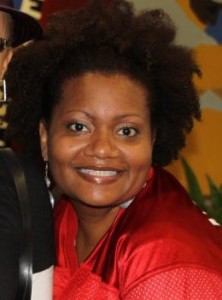 What if you had information (and inspiration!) that could help you get unstuck and clarify the path to get you closer to the life you dream of?  Is there a particular area of your life concerning you— money, love, career, health, family, relationships, business, pets—or something else? During a reading, we'll expore your hidden talents, gifts and opportunities—as well as hidden obstacles and blocks—and solutions to overcome them. My sessions aren't about doom and gloom — my style is engaging, uplifting, and fun!
My philosophy is one of empowerment: it's your life, your divine purpose, and your choices — my goal is to share insights that help you clarify your own path to joy and fulfillment, and to help you recognize and develop your own gift of intuition.
I've been called to help people by providing messages from Spirit — my spirit guides and yours — to help you reach your fullest potential, and to experience all the joy life has to offer.
Let's Connect!
Wherever you are in the world, I am at your service. I offer in-person consultations in the Washington, D.C. area, as well as Skype/Google video and telephone sessions. Not in the U.S.? No problem! My clients are all over the world — London, Nairobi, Kuwait and we can connect via Skype or telephone.
---
Expansion! Now Offering Intuitive Readings at Manifest Joy – Takoma Park, Maryland

I'm so excited to share news of my expansion! I have partnering with the Manifest Joy Mind and Spirit Center in Takoma Park, Md., and I'm now providing intuitive readings on a regular basis there every Tuesday and on selected weekends.
I'm available at Manifest Joy by appointment; walk-ins are welcome when there's availability. For my schedule and to book your appointment online, click here:
Located in historic downtown Takoma Park, Manifest Joy is a collaboration of holistic practioners offering life and spiritual coaching, acupuncture, massage — and now intuitive consulting!  It's off the Carroll Avenue/Laurel Avenue main strip near the popular Sunday farmer's market, a few blocks north of the Washington, D.C. border. The Takoma Metro Station (red line) is within walking distance  just 6 blocks away.
The address is: 7009 Carroll Avenue, Lower Level, Takoma Park, Md. 20912 (click for map and directions)
There's a small parking lot and plenty of metered street parking (free on Sundays).
Learn more about Manifest Joy on their website.