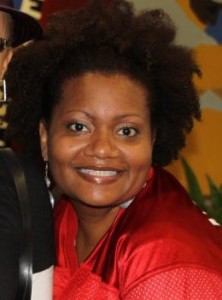 I'm Jamila White and I'm an intuitive consultant and a marketing and online engagement consultant. I've been psychic all my life and an entrepreneur for 18 years. I used to keep those two things separate — until now. You could say I've been called to help people by providing messages from Spirit — my spirit guides and yours — to help you reach your fullest potential.
I offer insight on whatever areas of your life concern you: money, love, career, health, family, relationships, business, pets, and more. During a consulting session, or "reading", both my spirit guides and your spirit guides share information with me to give to you. People tell me that my readings are accurate and uplifting. My philosophy is one of empowerment: it's your life, your divine purpose, and your choices — my goal is to share insights that help you clarify your own path to joy and fulfillment, and to help you recognize and develop your own gift of intuition.
As an entrepreneur, I've made my living for the majority of the last two decades with several businesses marketing and selling products, services and information on the Internet and teaching others how to do the same. My online enagagement, social media, web development and marketing communications clients have included The Smithsonian, PBS, Maryland Public Television, the YWCA USA, the National Education Association, and hundreds of small businesses and non-profits.
---
Psychic & Healing Fair: Sunday, Nov. 24 at Takoma Park Chapel

This Sunday, November 24, 2013, I'll be providing readings from 1:00 PM to 3:00 PM during Takoma Park Chapel's Psychic and Healing Fair. There will be all kinds of psychics and intuitives, Reiki masters and other healers available for mini sessions. Suggested donation is $20 for 20 minutes. No appointments needed, just come! Here's the address:
Takoma Park Chapel
Chapel House:
1901 Powder Mill Road
Silver Spring, Md. 20903
For more information, call Takoma Park Chapel at 301-587-7200.